Metalcorp – Analysis and Options for bondholders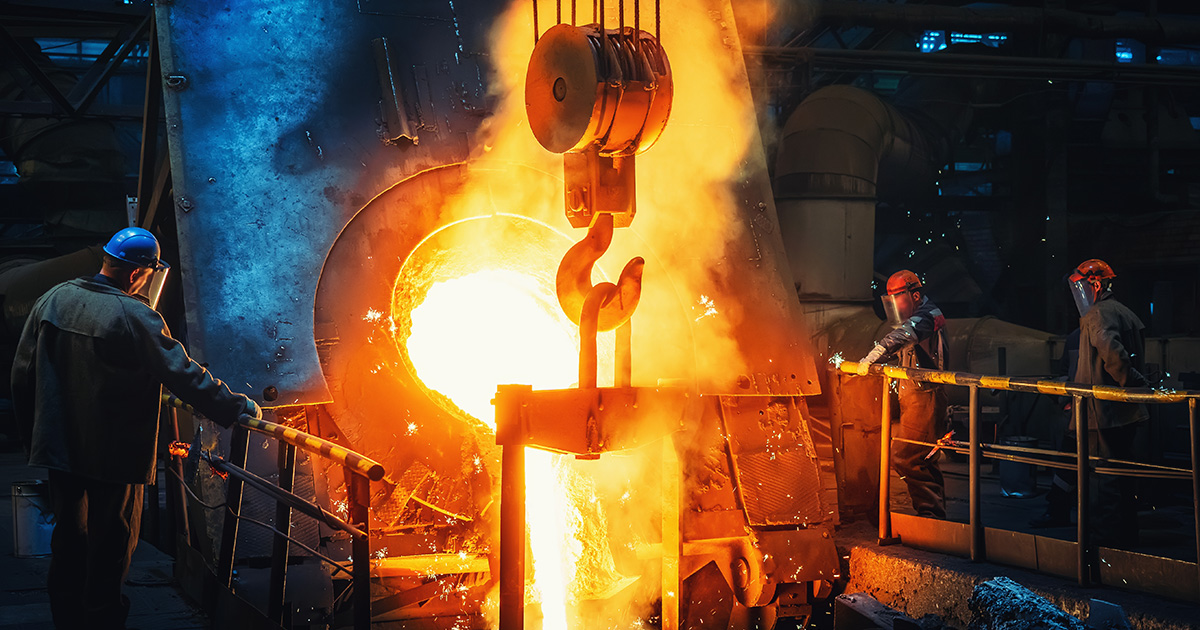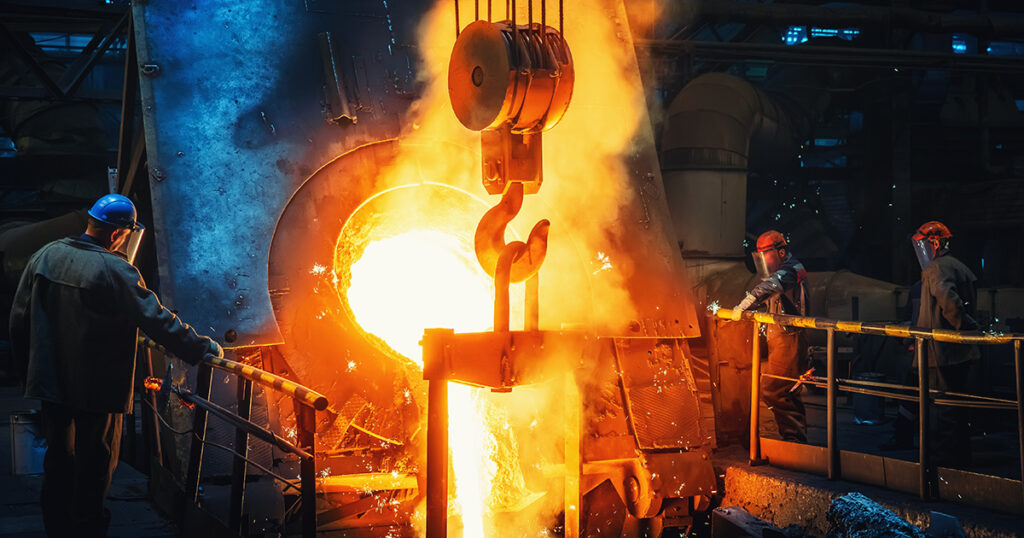 All holders of the following corporate bonds of Metalcorp Group SA ("Metalcorp") are directly affected:
The prices of the bonds of the following companies, which belong to the same parent company of Metalcorp Group SA, namely Monaco Resources Group ("MRG"), are indirectly affected by significant price losses:
The following is a brief description of the situation and the next steps from the perspective of the initially 140mn now around 70mn bond originally due 2 October 2022 (Bond "17/22" now "17/23").
JUNE 2023:

 RESOLUTIONS OF THE 2ND BONDHOLDERS' MEETING ON 16 JUNE 2023
On 16 June 2023, the 2nd noteholders' meeting of Metalcorp Group S.A. resolved in Frankfurt am Main with the required qualified majority of votes cast to exchange the notes for purchase rights to (i) one new note against payment of an issue amount and (ii) three new notes without payment of an issue amount (approval of 96.83%), to adjust the interest rate and the interest period (approval of 97.51%), to extend the maturity of the notes until 31 December 2023, to delete the provisions on early partial redemptions without replacement and to waive the corresponding termination rights (approval of 96.83%) as well as to delete the original proposal to pledge shares in BAGR Non-Ferrous Group GmbH (approval of 95.08%). Of the outstanding bonds with voting rights with a nominal value of EUR 69.885 million, bonds with a nominal value of EUR 25.175 million were represented, which corresponded to a presence of 36.02% and was thus significantly above the required quorum of at least 25%.
With the resolutions, the first essential conditions for a consensual restructuring and recapitalization of the Company as well as the Metalcorp Group have been met. The next step will be a voting of the bondholders of the bond 2021/2026 (ISIN: DE000A3KRAP3) on the same proposed resolutions. The Transaction is expected to be completed as soon as possible, if possible before August 2023.
MAY 2023:

POSTPONEMENT OF THE 2ND BONDHOLDERS' MEETING TO 16 JUNE 2023
Metalcorp informed the capital market that the 2nd bondholders' meeting of Bond 17/23 will be postponed to 16 June 2023. The reason for this is that the company has concluded a purchase agreement with FERRALUM METALS Group S.A. for the sale of the shares in BAGR Non Ferrous Group GmbH Group ("BAGR"). The contracting party to the purchase agreement continues to be FERRALUM METALS Group S.A., which is already known from the invitation to the now postponed bondholders' meeting.
In the understanding of the joint representative, this sale differs from the version published so far in the Federal Gazette, which is also the basis for the two convocations of bondholders' meetings, primarily in two points. Firstly, in addition to the management of BAGR, which is to hold 51% of BAGR, the other 49% is to be held by the bondholders of both bonds (i.e. 17/23 and 21/26). In this regard, the Company is now seeking approval for the new structure from a majority of both bonds due to the missed partial redemption on 31 March 2023 and the upcoming payments on 31 May 2023 to bond 17/23 and the interest payment on 28 June 2023 to bond 21/26, which are also not to be expected to be made.
In light of this, and the fact that Metalcorp is in dialogue with certain holders of the 2021/2026 Bonds, the joint representative and their respective advisors for this purpose, and it has become foreseeable that no solution will be found here by Monday, 22 May 2023, Metalcorp has cancelled the bondholders' meeting. Metalcorp intends to use the additional time to facilitate an amendment to the voting proposals that will fully reflect the advised agreement on the proposed debt assumption and a broader capital structure solution, as well as a concurrent vote of the 2026 bondholders.
MAY 2023:
2ND MEETING OF CREDITORS FOR RENEWED RESTRUCTURING
In early April 2023, Metalcorp invited the bondholders of Bond 17/23 (formerly 17/22) to another vote without a meeting, which was held between April 20 and April 24, 2023. According to the notary, the participation in this vote without meeting was approximately 7%, which did not reach the required minimum quorum of such a vote (of 50%).
Metalcorp invites the creditors of Bond 17/23 to another creditors' meeting, which was planned to be held on Monday, May 22, 2023 at 11:00 a.m. (CEST) at Le Méridien Hotel Frankfurt, Wiesenhüttenstraße 36-38, 60329 Frankfurt am Main, as a face-to-face meeting.
The background of the new creditors' meeting was that the bondholders should give their consent to a planned sale of a substantial part of Metalcorp's assets to parts of the management (so-called MBO) and in return the bond should be taken over by the buyer. In detail, the proposal provides for a further extension of the bond, granting of securities and replacement of the debtor Metalcorp Group S.A. by Ferralum Metals Group S.A. (as acquirer of the assets).
Ferralum Metals Group S.A., with its registered office in Luxembourg, having its place of business at 28, Avenue Marie-Thérèse, 2132 Luxembourg, acts as a holding company for participations in companies, including those in the Metalcorp sector. 49% of the shares in Ferralum Metals Group S.A. are held by Cycorp First Investment Ltd, Larnaca. Cycorp is also the parent company of Metalcorp Group S.A. This concerns the so-called European part of the assets, consisting of BAGR Non-ferrous Group GmbH with its subsidiaries BAGR Berliner Aluminiumwerk GmbH as well as its participation Stockach Aluminium GmbH, Steelcom Group S.A.R.L. and Italiana Coke SPA.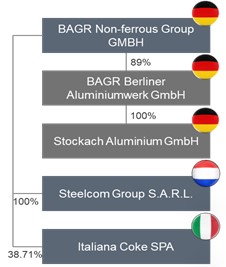 According to the presented offer for sale, instead of a corresponding purchase price payment in cash, Ferralum is to assume Metalcorp's obligations under the Bonds by way of a discharging debt assumption and replace Metalcorp as Issuer. In our understanding, a cash price component is not envisaged.
WHAT TO MAKE OF THE PROPOSAL?
The proposal itself raises some questions. For example, it is not entirely clear why the agreed partial payment was not repaid and why this was communicated by Metalcorp only shortly before the partial payment was due at the end of March 2023.
Also the fact that Metalcorp is reluctant to provide documentation and records of the proposed sale offer is very surprising. Since a cash purchase price is not envisaged, the bond is to be further extended.
As a result, the proposal is a beginning of a possible negotiation, but it is not communicated transparently enough. Here, it is necessary to push the negotiations with Metalcorp further, to obtain appropriate information and thus to defend the position of the bond 17/23. In particular, the situation of the bond should be strengthened in a transparent process so that a renewed extension is not to be feared. This would be possible by agreeing on a milestone concept, according to which the investment would be sold to a third party at market prices and the proceeds used to satisfy the debt.
DMR Legal, as joint representative, together with Teneo, the financial advisors mandated for this purpose, is currently comprehensively examining and negotiating the company's proposal and is in ongoing negotiations with the company and the advisors involved. In parallel, DMR is also working on the evaluation and negotiation of alternative solutions in order to secure the position of bondholders 17/23 in the best possible way.
At a first information event on 27 April 2023, organized by the SdK (Schutzgemeinschaft der Kapitalanleger), DMR and Teneo reported on the status of the negotiations and the next steps. Before the second creditors' meeting on 22 May 2023, another information event for the bondholders is planned. Invitations to this will be sent via the Metalcorp newsletter distribution list of DMR and through the SdK.
WHAT IS TO BE DONE?
All bondholders should apply to their custodian banks for blocking notes for 22 May 2023 and send these together with powers of attorney to DMR or SdK for free proxy voting at the second creditors' meeting. At the same time, Metalcorp has offered a participation fee of 0.25% of the nominal volume, but at least EUR 50 per bondholder. The application for the participation fee can be submitted directly to the company or also via DMR or SdK.
All documents relevant for the 2nd creditors' meeting can be found in the download area at the bottom of this page.
Bondholders can also register for our newsletter, in which we report on progress and current developments, by sending an e-mail to: metalcorp@dmr.legal.
MARCH 2023:
DEFAULT OF PARTIAL PAYMENT BY METALCORP AT THE END OF MARCH 2023
Part of the one-year extension of the bond 17/22, which took place in October / November 2022, was that Metalcorp – in return for the granted maturity extension of the bond until October 2023 – agreed to make partial payments to the bondholders. A first such partial payment of EUR 8 million was due on March 31, 2023. However, Metalcorp has not made this partial payment. Another partial payment is due for payment on May 31, 2023, but Metalcorp is not expected to be able to pay it. Then, at the end of June, another approximately EUR 25 million in interest is due on another bond issued by Metalcorp (2021/26). As of today, we do not expect Metalcorp to be able to make these payments. For this reason, Metalcorp has called for creditor meetings.
NOVEMBER 2022:

ELECTION OF DMR LEGAL AS JOINT REPRESENTATIVE
Last fall, DMR was elected as joint representative of Bond 17/23 (then 17/22) by resolution of the Bondholders' Meeting. As joint representative, DMR is comprehensively involved in the restructuring processes of Metalcorp and dutifully represents the interests of the creditors of bond 17/23 (ISIN: DE000A19MDV0 / WKN: A19MDV).
Note: For the parallel bond 11/26 (ISIN: DE000A3KRAP3 / WKN: A3KRAP), no joint representative has currently been appointed. The bond is dominated by a loose association of large bondholders (so-called Ad Hoc Group).
BACKGROUND: What has happened?
Metalcorp describes itself an international and diversified metals and minerals group headquartered in Luxembourg, with production facilities and mining assets in Europe and Africa. The business is divided into three divisions: Aluminium, Metals & Concentrates and Bulk & Ferrous Metals. Metalcorp itself has issued two bonds with a total outstanding volume of around EUR 370 million.
Metalcorp has paid interest of the Bond 17/22 due on 2 October 2022, but has not repaid the bond itself. One day later, on 3 October 2022, Metalcorp informed the public via ad-hoc announcement that it would like to postpone the repayment and call bondholder votes as a precautionary measure. Trading was then suspended.
The repayment was to be financed by a combination of the company's own cash, raw material funds and a loan. However, the loan had collapsed, reducing the company's liquidity, Metalcorp said. In addition, continued market turmoil had meant that replacement financing could not be secured. As a result, Metalcorp now wants to extend the maturity of the bond by one year and is calling on investors to cast their vote in a vote without a meeting.
What does this mean for bondholders?
For investors, the whole situation initially means trouble and subsequently also the risk of considerable losses. In the worst case, there may also be a total loss of the investment if a sensible restructuring does not succeed.
However, a termination is not opportune at this point in time and, according to case law, largely without effect even in an ongoing restructuring. It is better if bondholders organize themselves and negotiate a sensible solution with the issuer and the representatives of Bond 21/26.
What can you as a bondholder do?
DMR is already mandated by several large bondholders of the Bond 17/22 and currently reviewing bonds' prospectuses, terms and conditions as well as possible restructuring options. We are in negotiations with all parties involed. 
DMR Legal offers all bondholders of Bond 17/22, in addition to an opportunity to register with us free of charge, free representation at Metalcorp's bondholder meetings.
On behalf of several bondholders, we are already reviewing in detail the bond terms, prospectuses and restructuring options and are in discussions with the relevant parties. All bondholders of Bond 17/22 can benefit from the results of this review.
For further information, DMR, together with the Schutzgemeinschaft der Kapitalanleger (SdK), is inviting investors to an investor conference. Bondholders can register HERE and attend free of charge. There is also always the option of registering as a bondholder at metalcorp@dmr.legal and receiving regular information and updates on the case free of charge.
DMR Legal is a specialized commercial law firm with offices in Munich and Ulm with a particular focus on finance, restructuring, litigation and corporate law. All partners have several years of experience from major international law firms and are proven experts in their field. DMR regularly and predominantly advises creditors on the restructuring of capital market instruments, very often with an international connection. Recently, we were involved in the restructurings of R-Logitech SAM, Adler Group SA, Ekosem Agrar AG, paragon GmbH & Co. KG as bondholder representatives and were always able to achieve a better position for our clients.
Our analysis is based on public information only and our experience from comparable cases. DMR cannot be held liable in any way whatsoever to any third person. For anindividual assessment, please contact us by telephone at +49 89 21 52 73 96 or by e-mail at metalcorp@dmr.legal.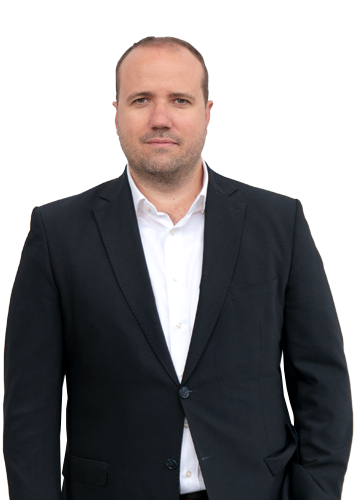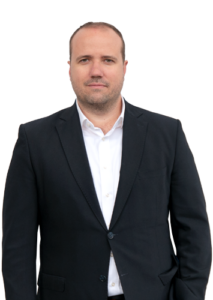 Dr. Tobias Moser
DMR Legal
Maximilianstraße 24
80539 Munich
Phone: +49 89 21 52 73 96
Fax: +49 89 38 03 48 19
Mail: tobias.moser@dmr.legal
www.dmr.legal