Our founding partners are experienced lawyers who have worked in various (iinternational) leading law firms in the areas on which DMR Legal now focuses on. One of our distinguishing features is our economic background: in addition to practicing law, our founding partners are or were themselves active in medium-sized companies, listed corporations and their own companies and therefore know the economic perspective not only from consulting, but first-hand. Therefore, we emphasize the economic assessment of legal issues.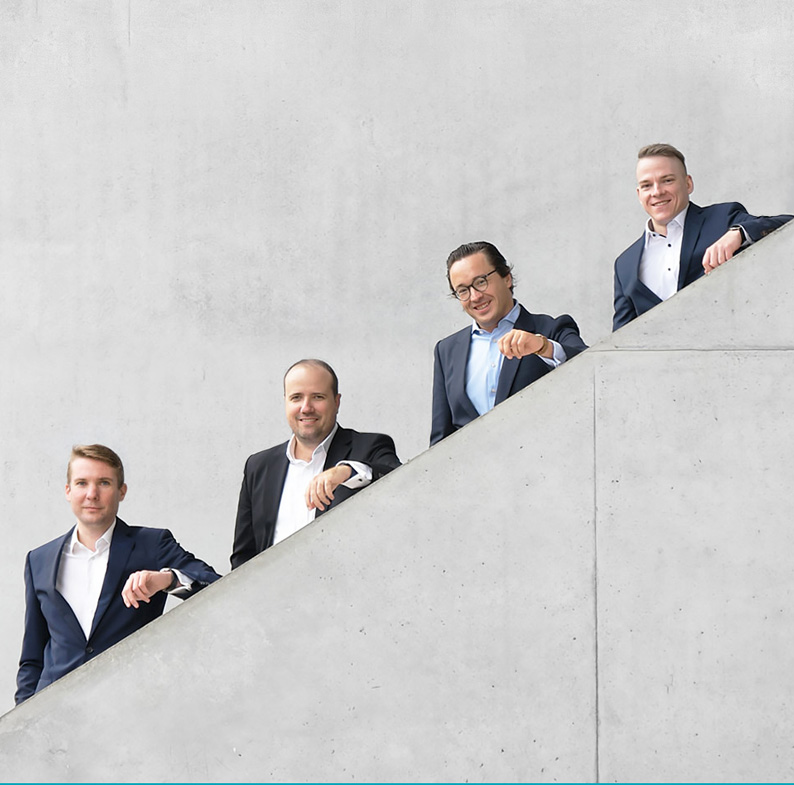 Dr. Maximilian Degenhart, Partner
Financial Law
Corporate Law
Litigation
Compliance
Dr. Tobias Moser, Partner
Restructuring
Capital Markets
Corporate Law
Litigation
Dr. Thomas
Ressmann, Partner
Finance
Financial Restructuring
Venture Debt
Insolvency Law
Restructuring
Capital Markets
Corporate Law
Litigation
A good lawyer not only knows the judge, but more importantly knows his clients. We do not only asses each case from a legal point of view alone but first and foremost from a business perspective. We seek smart, efficient and pragmatic solutions to the challenges our clients face. Whether raising outside capital, surviving a crisis (your own or that of a business partner), resolving a conflict that has been smoldering for years: we will find the right path for your economic future!